Today, we're very sad to announce that we will be unable to organise a Summer of Sonic convention this year. You can see the full statement from us, along with an announcement from our friends at SEGA regarding the US Sonic Boom event, on this site as well as on the SEGA Blog.
It's not a decision we chose lightly. A lot of variables factored into it, not least the real-life commitments that the entire staff of Summer of Sonic have to juggle alongside co-ordinating such a majestic beast of an event. It's easy to forget that this is a show almost entirely organised by fans in their spare time.
For those of you wondering why it took so long for us to make a statement on this, know it's because we tried really hard to make it work this year. We tried until the bitter end to make time, to shift stuff around, and to ensure we could guarantee a high standard. News of Sonic Boom (the game) this year only made us push harder to try and make it work. But we just couldn't do it.
As the statement suggests, this won't be the last time you hear of Summer of Sonic. We will be back, when the stars next align – and we have some initial ideas of where we can go from here already, so don't be too disillusioned.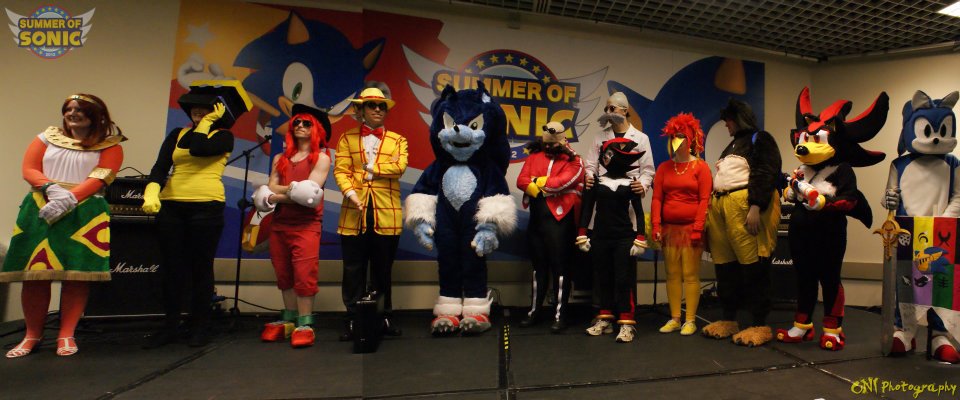 I'm aware that the Summer of Sonic means an awful lot to so many people around the world. And it makes us all so happy to see and hear that. Every year since 2008, the fan team organising SoS flat-out exhaust themselves working on a tightly-oiled event for our fellow Sonic fans to enjoy, and despite nearly collapsing at the end of every single event, the sheer energy we get from attendees and special guests alike gives us inspiration to do it all over again the next year.
So yeah, you can bet your last gold ring that we'll be back, if we can help it.
For me, as the creator of the event, it's nice to take a step back and consider all that the event has accomplished during this hiatus. And I'm not necessarily talking about the Crush 40 gigs, the Sonic the Comic artist appearances, the game demos and the Yuji Naka interview (although all of those things were awesome, and as Naka-san is a personal hero of mine, moments I'll always treasure).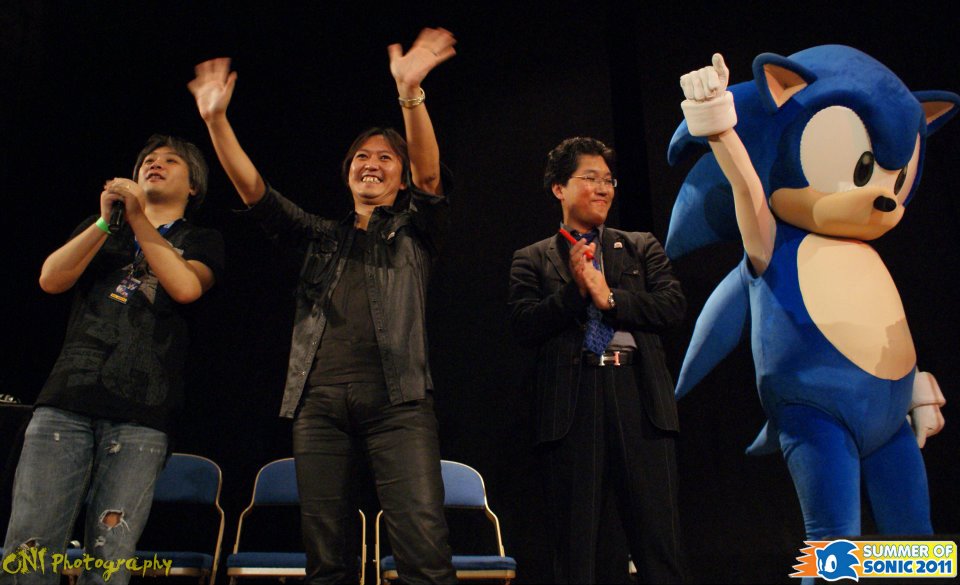 I'm talking about the Cosplay contests. The fan art showcases. The contestants on Never Mind the Buzzbombers. The crowds that sang Escape From the City at the top of their lungs in 2011 and almost knocked a surprised Jun Senoue for six. The little girl that came dressed as Black Knight Sonic, and the kid who cosplayed as an Orbinaut in 2013. The guy who always seems to come dressed as Wes Weasley. The brave lasy who shaved her head for an Eggman cosplay for the very first Summer of Sonic in 2008.
Most importantly, the kids (and adults) who visited SoS out of sheer curiosity and made loads of new best friends in a single day. Oh, and maybe my 3DS StreetPass count as well.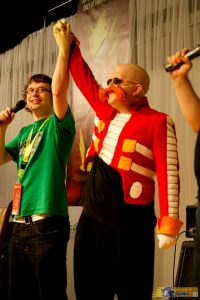 What makes Summer of Sonic what it is, are the fans. From the very beginning, I wanted to create a space where Sonic fans could just meet up in a netural location and chat away. Make friends. Have a laugh. Play some Sonic. And as breathtaking as the convention's expansion has been, I'm more excited that the show has never strayed from those roots – and everyone who attends the event understands those foundations on which SoS is based on.
To that end, for anyone who will be missing Summer of Sonic this year – the games, the people, the hijinks – here's my advice to you. Hang out. Get out there and spend time with the friends you made at Summer of Sonic. Have fun. Continue the spirit of this awesome convention by simply spending more time together.
And there are many events out there where you can do just that this year. In the UK, a group of fans called Sonic London stage regular meets in the capital city, while further out on the coast you have the exciting new meet up, Weston Super Sonic (wish I'd have thought of that name). In Russia, a band of super-fansites are clubbing together to hold a large-scale convention titled Super Sonic Con, the progenitor of which began even before the first Summer of Sonic.
And for US fans, there is the fantastic Sonic Boom official event, which is taking place in October this year – and for those looking for a more casual meet, Sonic Revolution has you covered on the West Coast.
I highly recommend checking these events out, and attending/supporting them if you live nearby.
As for Summer of Sonic… we'll be back, I'm sure of that. When, however, is the better question. You'll be the first to know when we have something to announce, but for now the staff here are going to take a well-earned break (we're actually planning a meet-up in the Summer, which will be nice) and reminisce on some good times.
We've accomplished a lot together these past six years. Thank you so much for your support. We'll be back before you know it.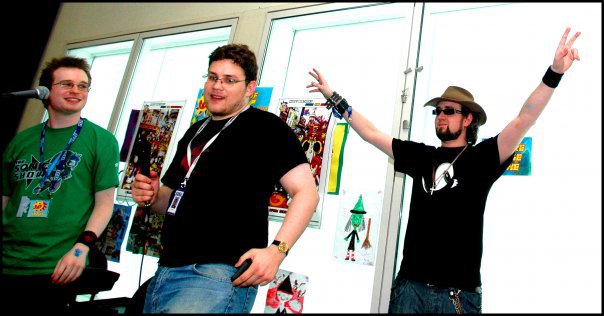 Cheers
Svend 'Dreadknux' Joscelyne